maesco.com is your source for diesel engines, AC and DC generator sets, pumps and pump units, Racor water separators/filtration systems, Baldwin filters, custom engineered and fabricated equipment, parts and service -- if it's related to diesel engines, power generation, or pumping, maesco.com is your source!
Hale Pumps and Products
Air and Water Cooled
Industrial and Marine Diesel Engines

Reconditioned and Used Equipment

What's new @ maesco.com
Mid-Atlantic's show schedule - hope to see you there!
| Event | Location | Dates |
| --- | --- | --- |
| Annapolis Sail BoatPower Boat Show | Annapolis, MD | TBD |
| Annapolis Power Boat Show | Atlantic City, NJ | TBD |
| Workboat | New Orleans, LA | TBD |
| New York Boat Show | New York, NY | TBD |
| Atlantic City Boat Show | Atlantic City, NJ | TBD |
| Maryland Waterman's Association Trade Show | Ocean City, MD | TBD |
Check out the the ROCK 'N Dirt, owned by Ed Razzis, power by FPT/Iveco NEF 400's: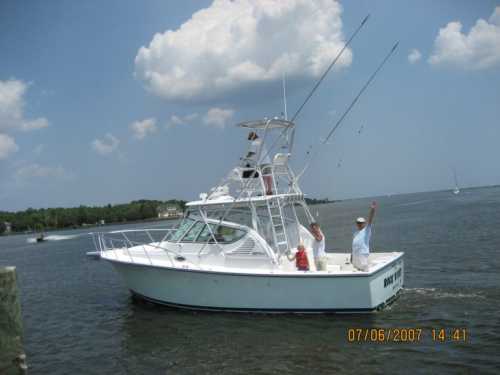 Vessel: Henriques 30 Ft Express Fisherman
Home Port: Beach Haven, NJ
Vessel name: ROCK 'N DIRT
Owner: Ed Razzis (Email: nrazzis@aol.com)
Engines: (2) Iveco/FPT Nef 400 (394 hp @ 3000rpm)
Gears: ZF 280-1A R1.76
Year of Construction: 2007 (second hull)
Weight: 15,000 lbs
Shafts 1 ½ in.
Propeller: 20 x 26, 4 blade, heavy cup
Speed 32.5 knots
fuel consumption per engine: @ 3000 rpm, 21. gph, @ 2600 rpm 13 gph
More iveco/FPT powered boats to come.
---
maesco.com is your complete source for pumps, batteries, accessories, hydraulic and coolant hoses, engine controls, generators, generator sets, custom built equipment, filters, DC magnets.

Call maesco.com for your service needs for Lister-Petter, Iveco, Volkswagen, Caterpillar, Cummins, Detroit Diesel by factory trained mechanics.

Mid-Atlantic Engine Supply Corp. is located at Route 130 South and Pennsauken Street in Cinnaminson, New Jersey.

Mailing Address: P.O. Box 2270, Cinnaminson, NJ 08077
Tel: (800) 257-8133 or (856) 829-7798
Fax: (800) 470-4779 or (856) 829-2776
email Mid-Atlantic Engine Supply